Did you know that we have Southwell Clinics located at Annie Belle Clark and Eighth Street Middle School? Both clinics are available to ALL Tift Co students, staff and retirees. COVID testing is available for symptomatic patients. Call either clinic if you have questions.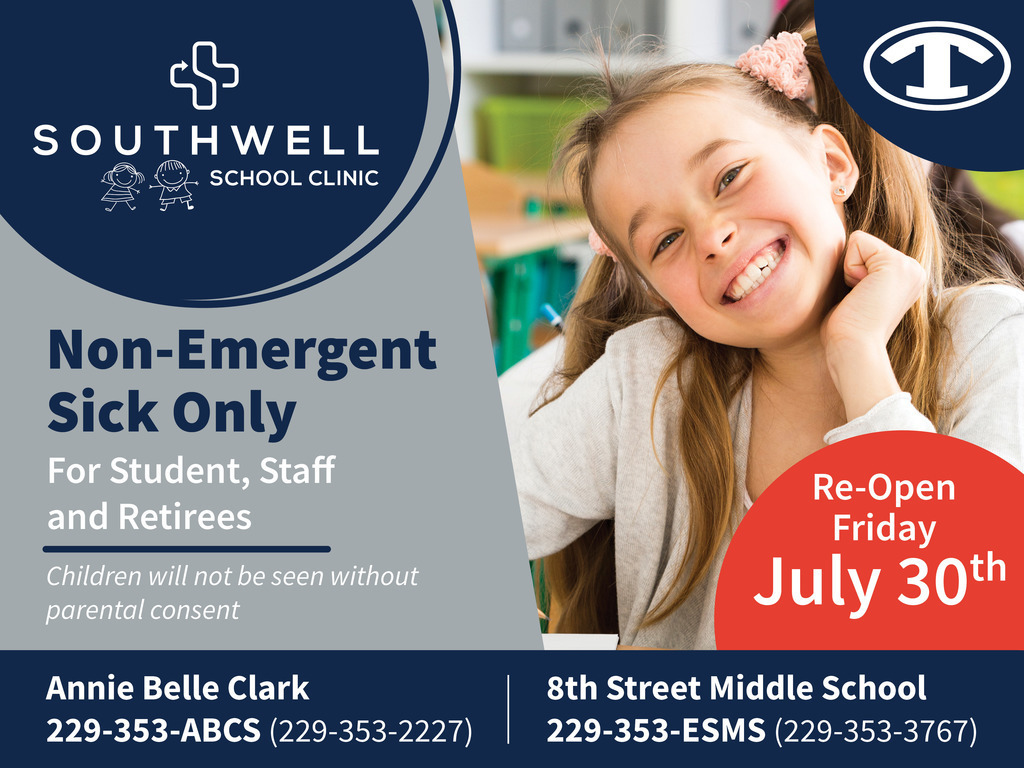 In our Relentless Pursuit of a Culture of Excellence we have prepared a Return 2021 document that provides information for parents and students on practices and actions for the 2021-2022 school year. This document can be found at
https://5il.co/w2zw
. #4theT


We are working to serve everyone as quickly as possible, however, due to the high volume of calls our Transportation Department is asking parents to email
operations@tiftschools.com
if you need bus information for your child. Thank you! #4theT


FREE SPORTS PHYSICALS for middle and high school athletes! Wednesday, July 28th, 8am-noon @ ESMS Gym. See image for details. History Form section of physical form (available at
https://5il.co/tpph
) must be completed and signed by a parent/guardian. #4theT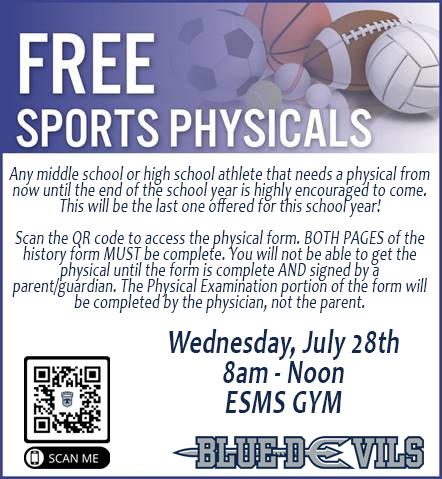 Help us STUFF THE BUS! Support Tift County students - School Supply Drive - Wednesday July 28th - 9am to 4pm - Big Lots on Virginia Avenue #4theT

Eighth Street Middle School is currently seeking applicants for a Paraprofessional. Interested applicants can find the job announcement for this and other currently available opportunities at
https://www.tiftschools.com/browse/218962
. #4theT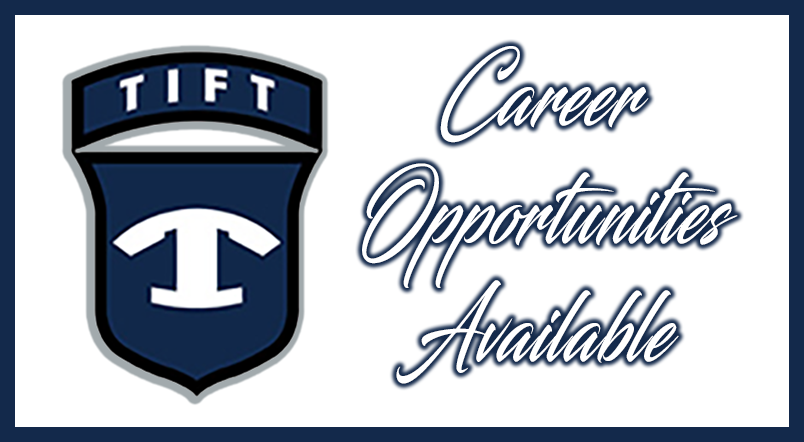 ESMS will hold a 6th Grade Walk Through on Wednesday, July 21st. Students will have 2 opportunities to attend 12:00pm - 1:00pm or 5:00pm - 6:00pm. Come out and meet the administrators, walk the school and locate your classrooms. #4theT

2021-2022 schedules for students in Grades 6 - 12 can be viewed in the Infinite Campus Parent or Student App. There will not be a schedule pickup time at the schools. If you need assistance with your portal account, please call (229) 387-2424.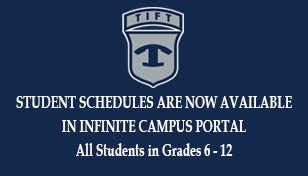 Today is the final day of our summer feeding program! We look forward to seeing everyone. Remember that our pick up sites open and bus routes begin at 11:00am. See you soon! #4theT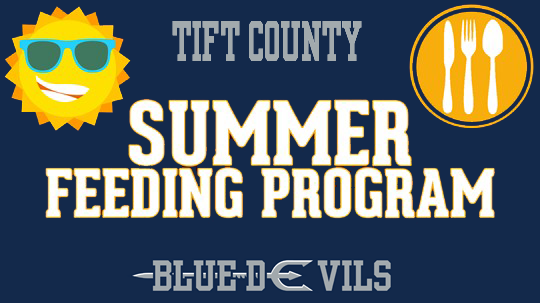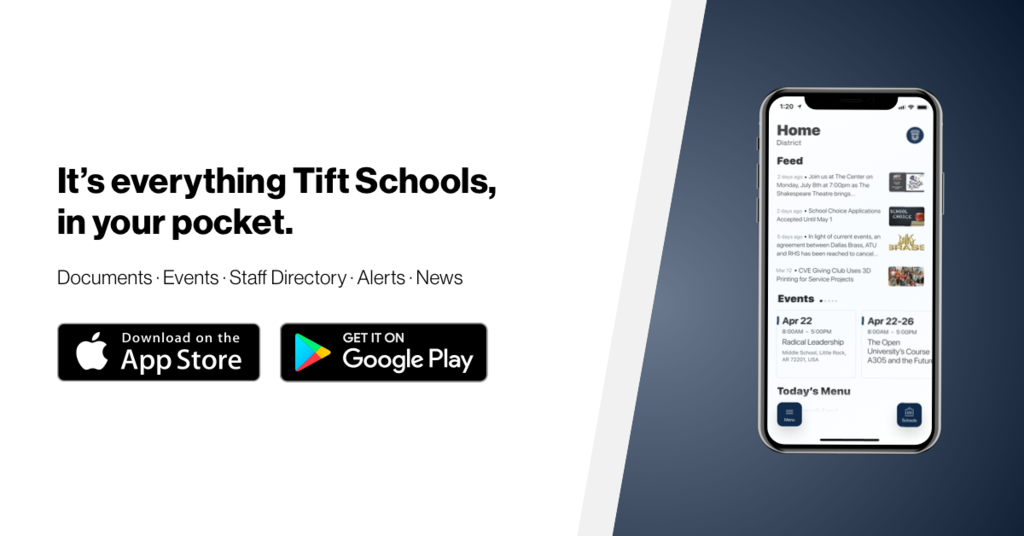 For the 2021-2022 school year, Tift County middle and high schools will offer an online learning option through Edgenuity. If you would like your child to participate in online learning, please complete the appropriate form for your child's school. The deadline to complete this form is Jul 19, 2021. If you have questions or need additional information, please contact the principal at your child's school. TCHS -
https://forms.gle/HmZiveL8kSeFCELt7
SSA (high school students) -
https://forms.gle/MoDDEqJQ4f6zh95G9
ESMS/NEMS/SSA (middle school students) -
https://forms.gle/gkLDrwD1jo82DenY7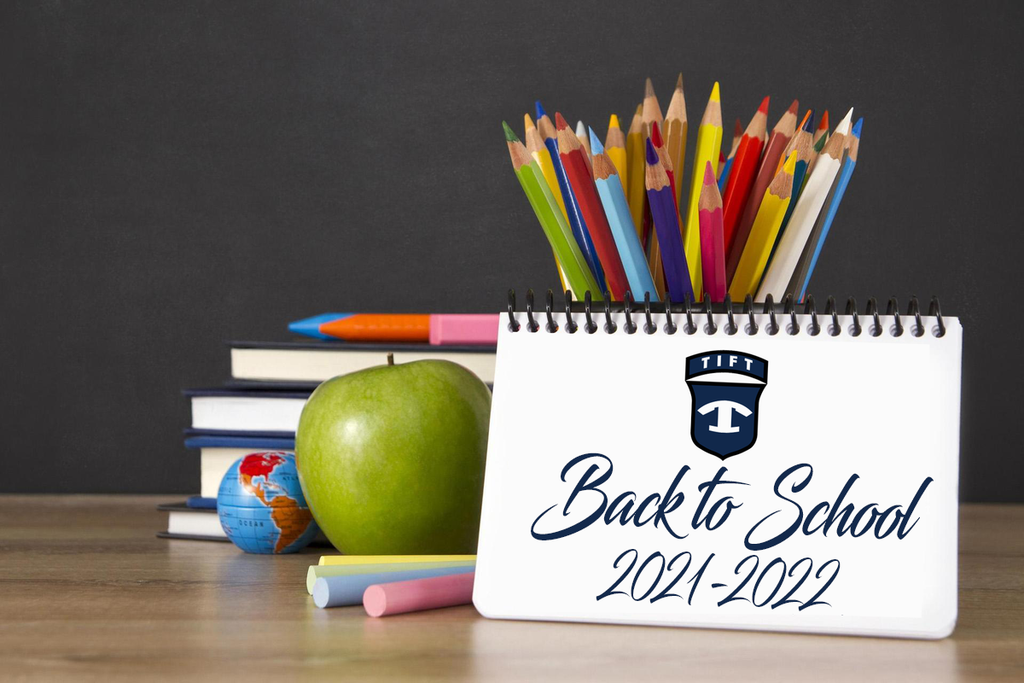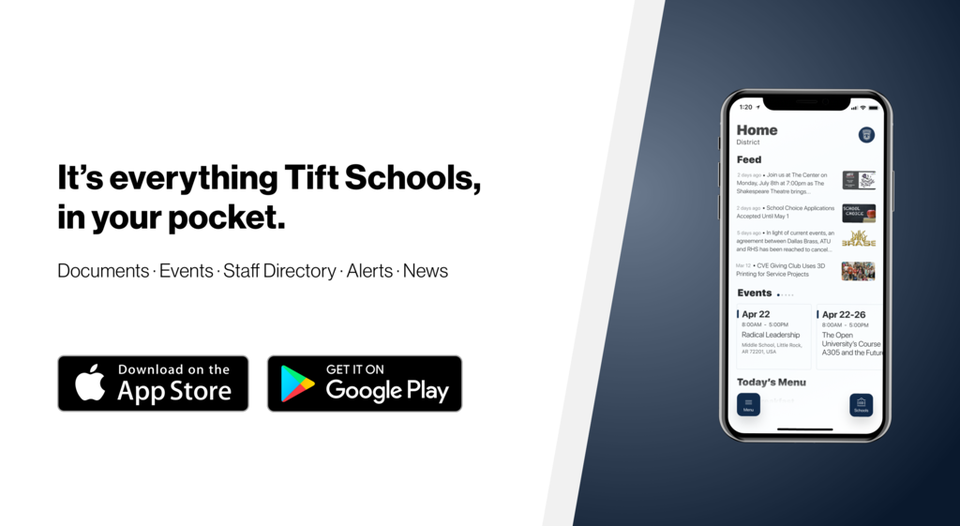 All Tift County Schools offices and programs will be closed Monday, June 28th - Friday, July 2nd and will reopen on Monday, July 5th. Have a Safe and Happy 4th of July! #4theT

PLEASE SHARE: Summer meal sites will be open and buses will run TOMORROW to make up for having to cancel today AND they will run again on Thursday for meal bags for next week. There will be NO MEAL PICKUP next week (June 29th). #4theT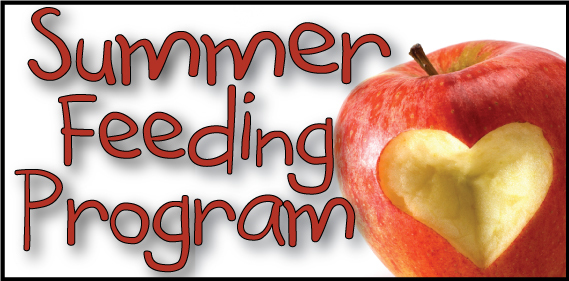 Due to the inclement weather, the summer feeding program will not run today. We apologize for any inconvenience.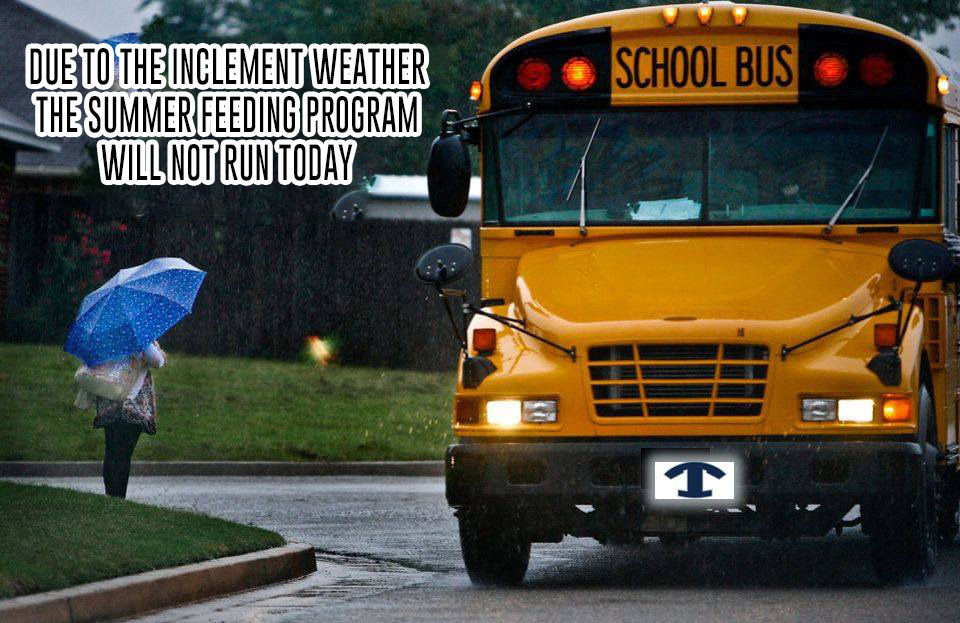 There will be 2 Meal Pickup Days this week - Tuesday & Thursday. There will be NO PICKUP NEXT WEEK, as all schools and offices will be closed. #4theT