Eighth Street Middle greatly appreciates the tireless time and energy that these educators have invested in the students of Tift County Schools, over the years. We hope that each of you enjoy your retirement!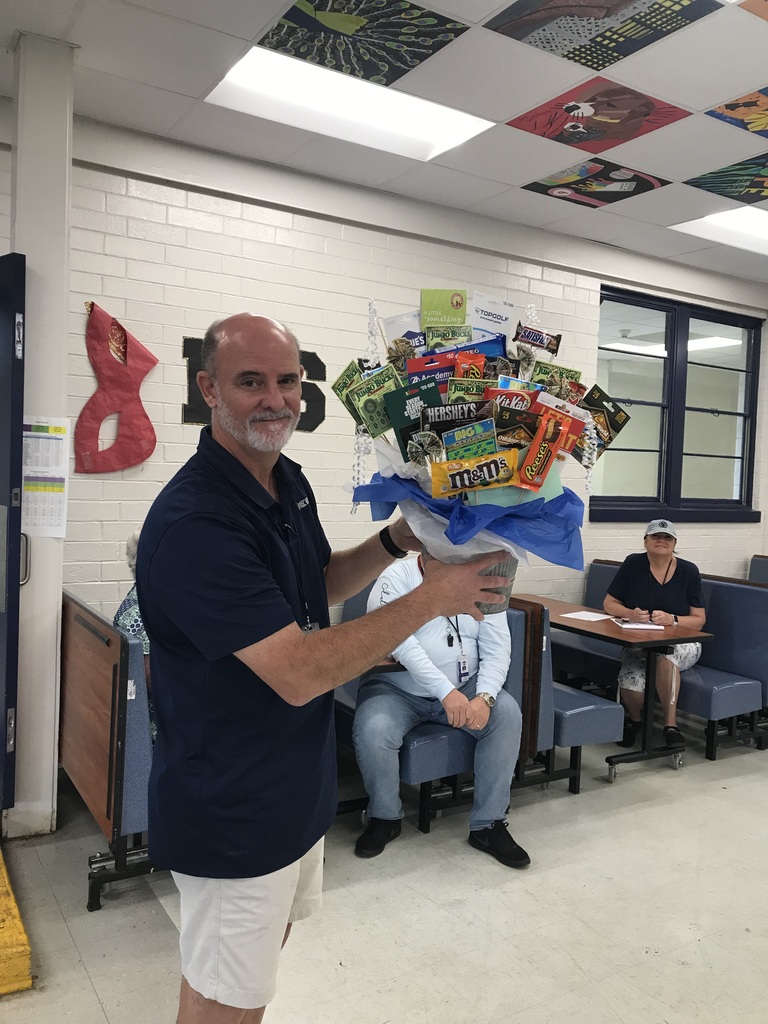 As a reminder, car riders will be released at 11:30 as today is a half-day.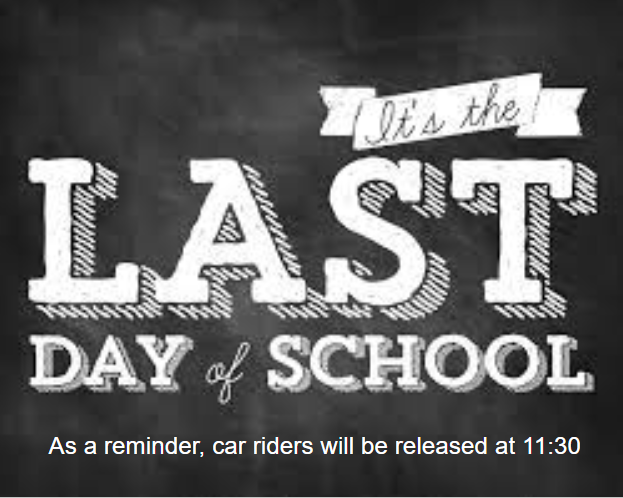 ESMS Ag classes grew vegetables this semester. Students also harvested and saved seed from the pollinator garden. The ESMS Ag Department recently received a grant through the William & Hattie Hanna Chair and the TCFEE to purchase a compost bin to place in the garden.

REMINDER: The last day of school for the 2022-2023 school year will be Friday, May 19th. This will be a half-day for students. #4theT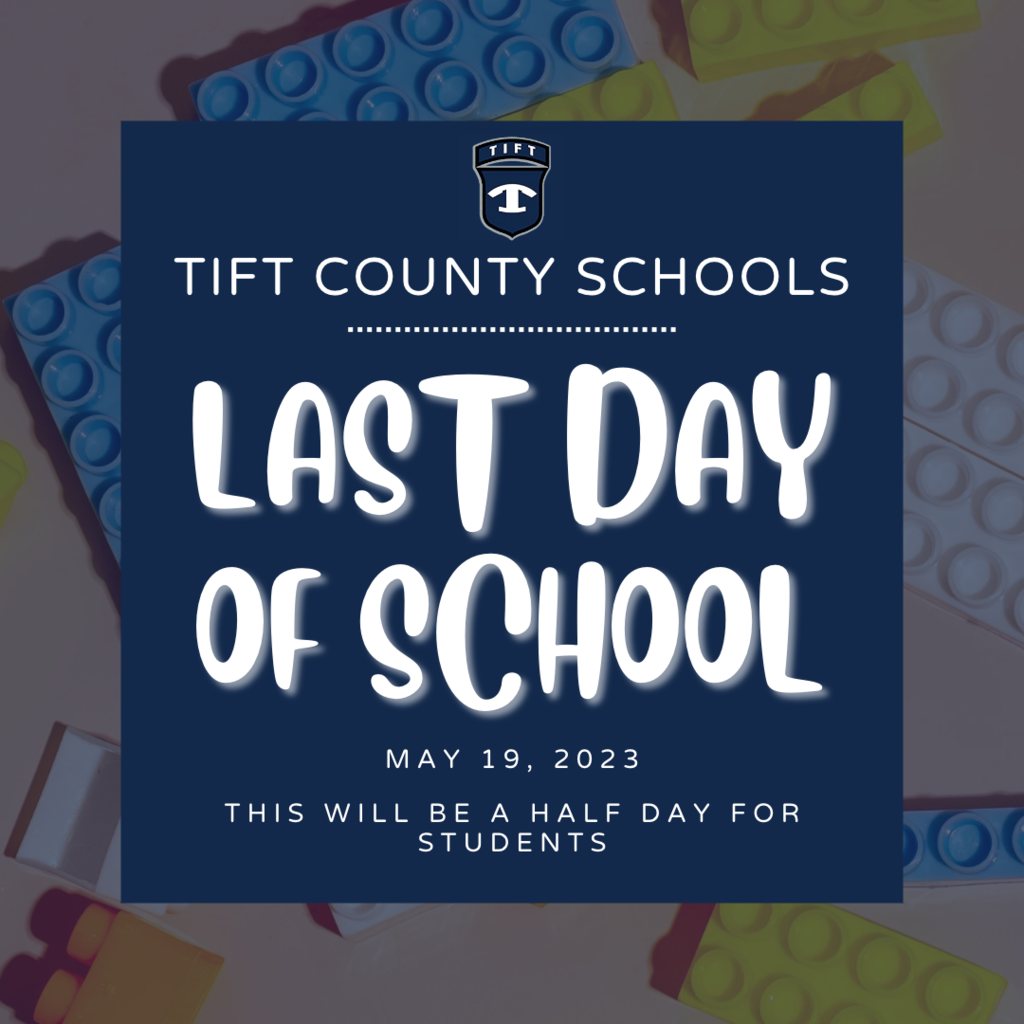 End of Year Greenhouse clearance!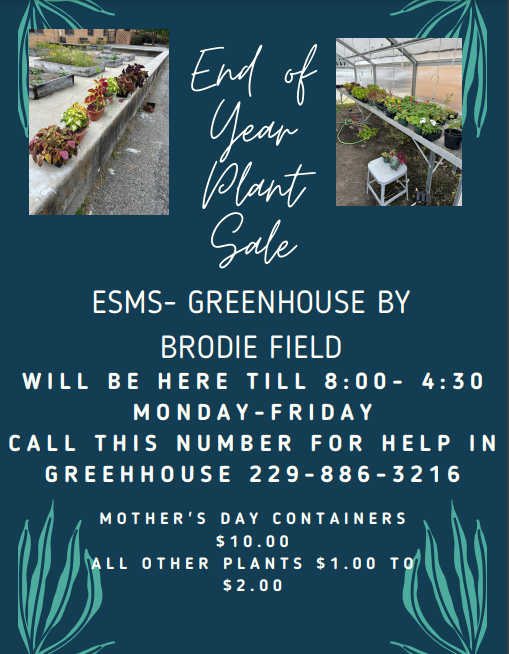 PBIS Field Day is coming!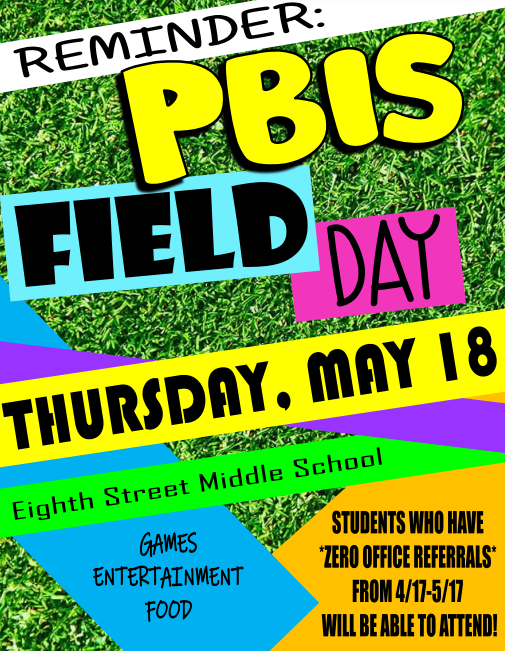 ESMS FFA Members were recently awarded for their success throughout the year at the annual Tift County FFA Awards Program held at TCHS and Area V FFA Banquet held at ABAC.

Make sure you can access to your child's end of the year report card. If you don't have your Parent Portal account, sign up today. Call (229) 387-2424 to obtain your activation code. #4theT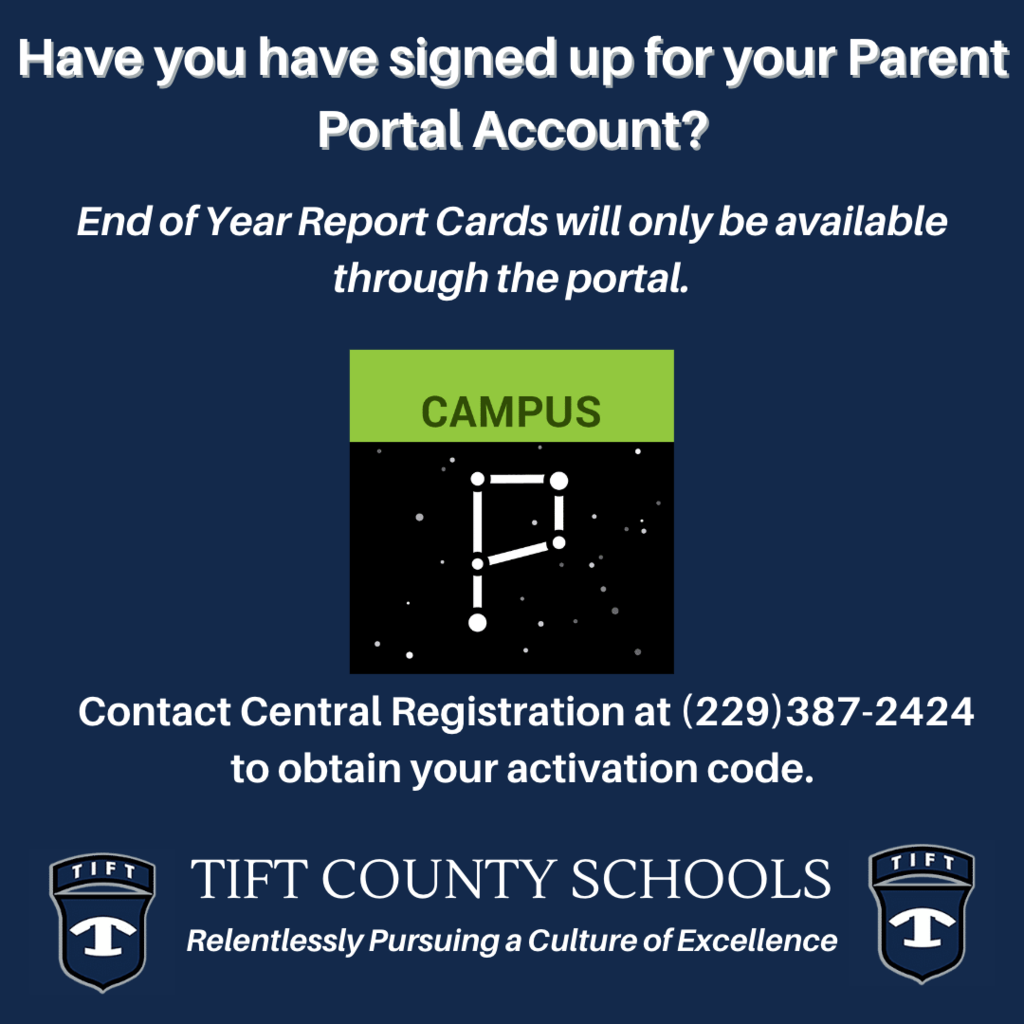 Eighth Street Middle is so proud of our Honor and Superior Honor students. Great job this year!

Parents, students & peer teachers please take a moment to reflect on this school year and nominate an Outstanding Teacher by completing this form from the Tift County Foundation for Educational Excellence by May 31, 2023.
https://tinyurl.com/TCFEEExcellence2023
#4theT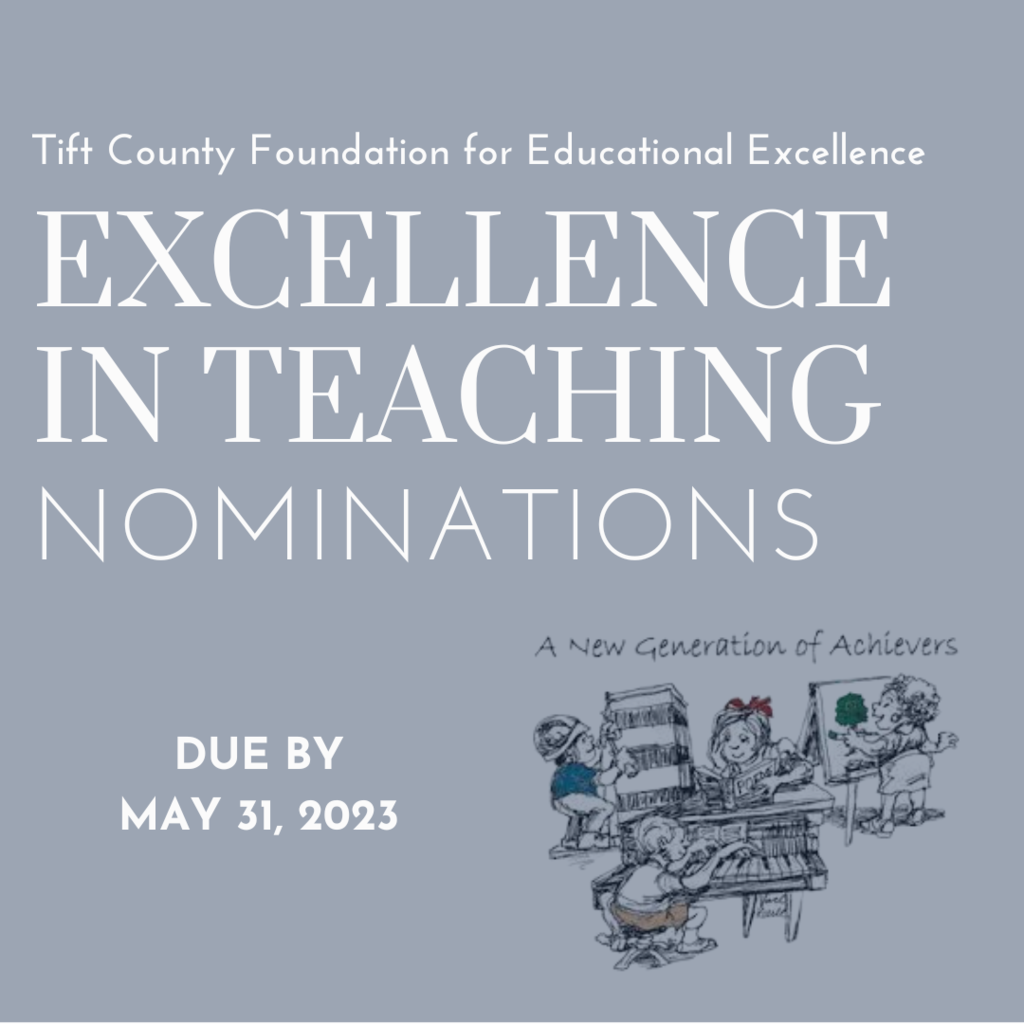 It's School Lunch Hero Day and ESMS is celebrating our amazing lunchroom staff that makes sure we have a good breakfast and lunch each and every school day. You are the best! #4theT

Congratulations to the 2023 T.A.L;K (Tomorrow's Aspiring Leaders Kids) graduates! T.A.L;K is a year long program sponsored by the Tifton - Tift County Chamber of commerce for students in 8th grade from Eighth Street Middle School, Northeast Middle School and Tiftarea Academy. This year's graduates were honored at a ceremony yesterday at the UGA Tifton Campus Conference Center. #4theT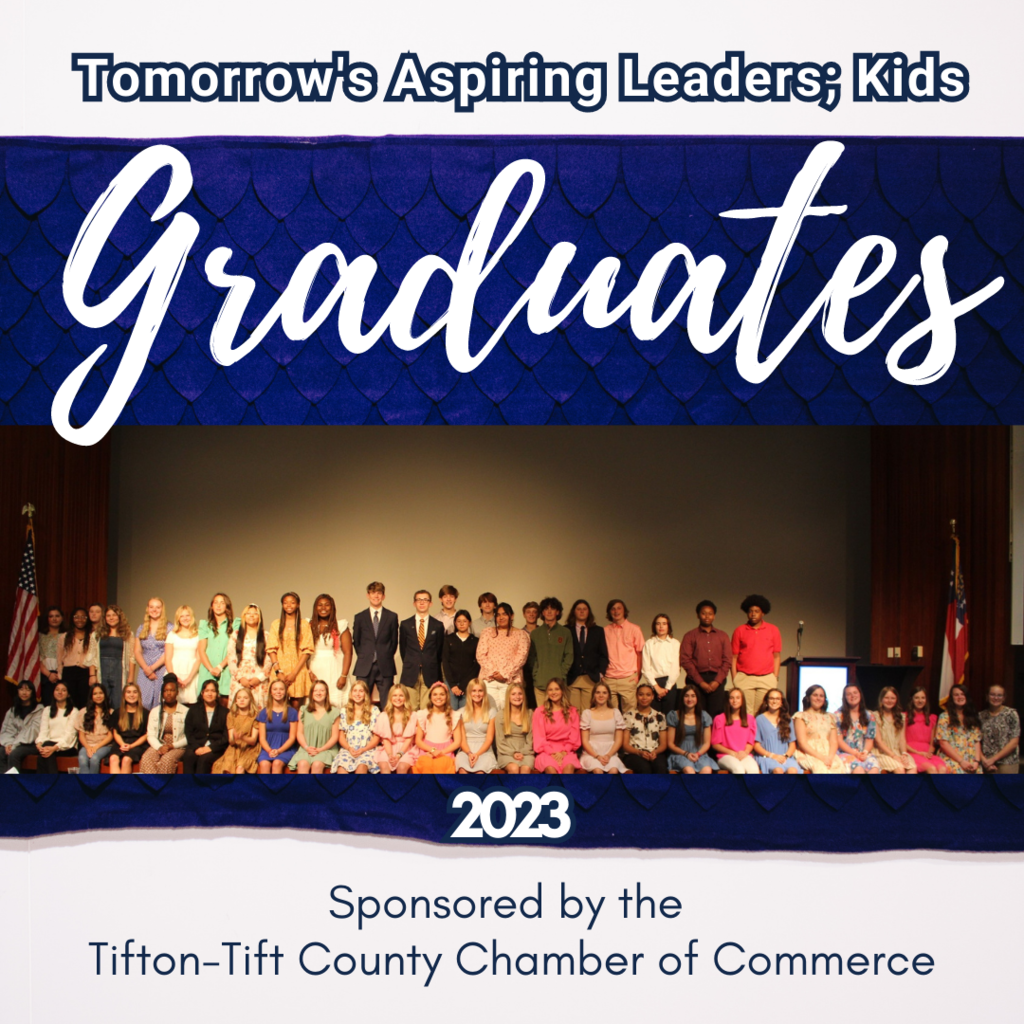 **DATE CHANGE FOR SOFTBALL TRYOUTS** 2023 Softball Tryouts will be held May 10-12 at the Tift County High School Softball Field. Upcoming Grades 6-8: 4:00 pm Upcoming Grades 9-12: 5:30 pm - If you have any questions please email Coach Barber at
taylor.barber@tiftschools.com
.
ESMS FFA members attended the 95th Georgia FFA State Convention held at the Macon Centreplex on April 27-29, 2023. ESMS FFA members were recognized on stage for their accomplishments throughout the year, served on the Courtesy Corps by assisting guests and attendees during the sessions and served as voting delegates to elect new state officers for the upcoming year. During the trip, members also toured the Ronald McDonald House of Macon and donated can tabs that the chapter has been collecting all year.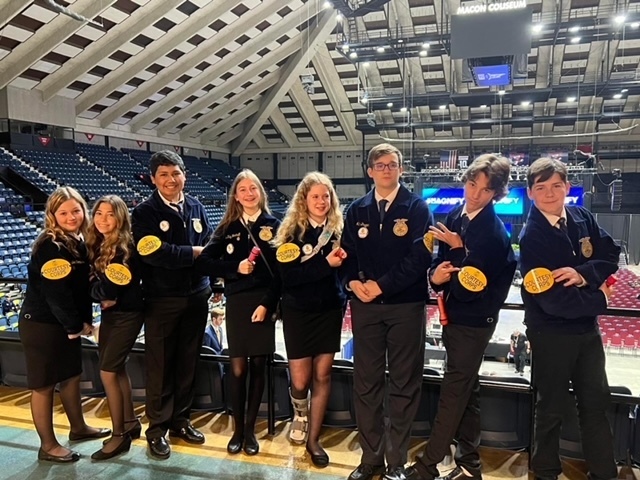 Tift County Schools will hold a virtual district-wide parent engagement meeting on Wednesday, May 3rd at 4:30pm. The purpose of the meeting is to gather input for the development of the 23-24 District Parent Engagement Plan. Please contact the parent coordinator at your child's school to receive the link for the virtual meeting. For a list of parent coordinators visit
https://www.tiftschools.com/page/parent-engagement
#4theT
Eighth Street Middle School is looking forward to recognizing our Honor and Superior Honor students in the gymnasium at Tift County High School on May 4th. Invitations to the students and their families have been mailed.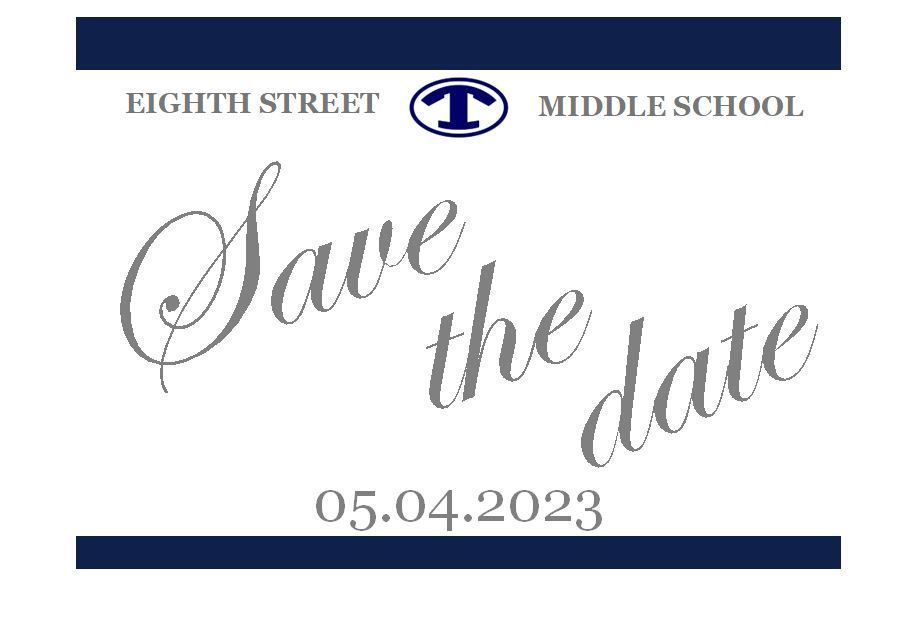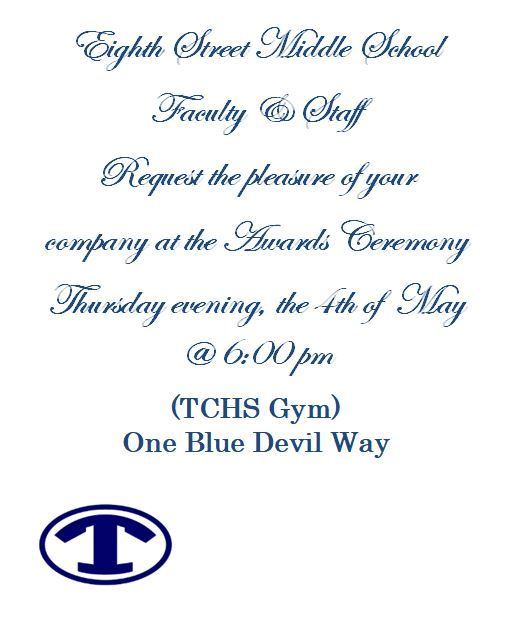 ESMS is thankful for our wonderful Administrative Assistants. Your hard work and dedication to our students and staff is greatly appreciated! Happy Administrative Assistant's Day!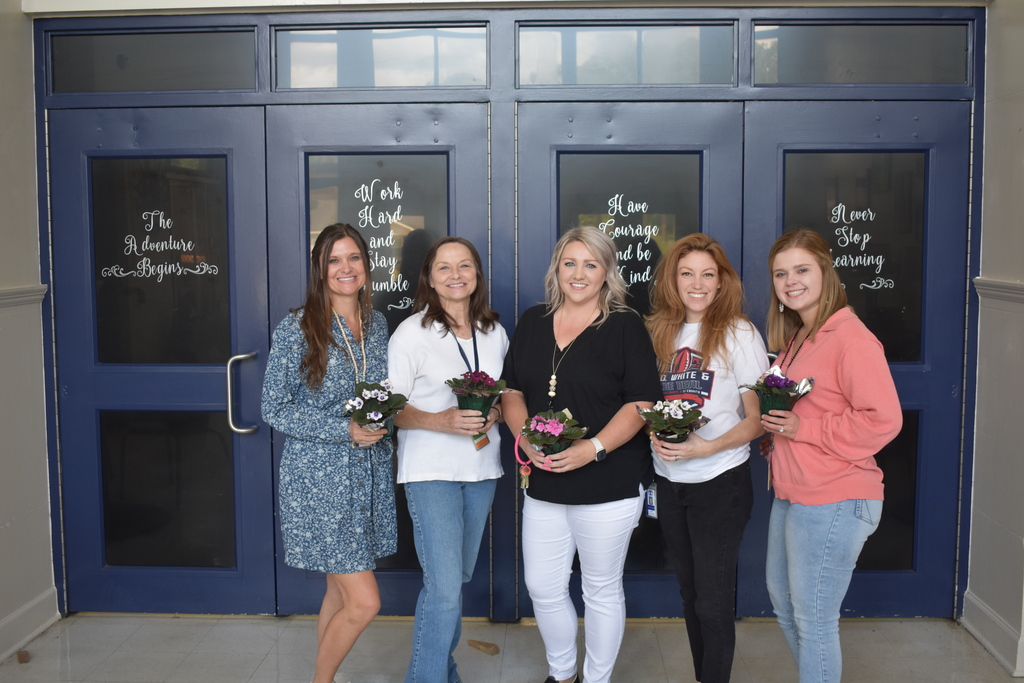 ESMS Teacher Spotlight: Mrs. Cook